A hard-working team
striving to bring the best solutions to our customers
Nippon Pillar Europe GmbH (NPEU) was established in July 2018 in Munich, as a subsidiary of Nippon Pillar Packing Co., Ltd. (NPPC), Osaka, Japan. Since developing the "Patented Pillar Packing No. 1″​, the world's first semi-metallic cylindrical packing for marine engines in 1924, NPPC expanded its product range from gland packing to gaskets, mechanical seals and to fluororesin products (fittings, pumps, PCB-Clads) for a wide range of industrial fields.
Nippon Pillar Europe has been established to improve service and support to all customers in Europe. We are a small hard-working team that strives to bring the best solutions to our customers.
Field application engineers
70 %
Seal technology specialists
85 %
Nippon Pillar Europe Office Building
Offices in modern working style
Meet us in person when visiting our European Headquarter Office in Munich.
We are located in Hans-Riedl-Strasse 19, Feldkirchen, which you can reach easily from the Munich airport, the city center as well as the motorway junction A94/ A99.
World map of Nippon Pillar Offices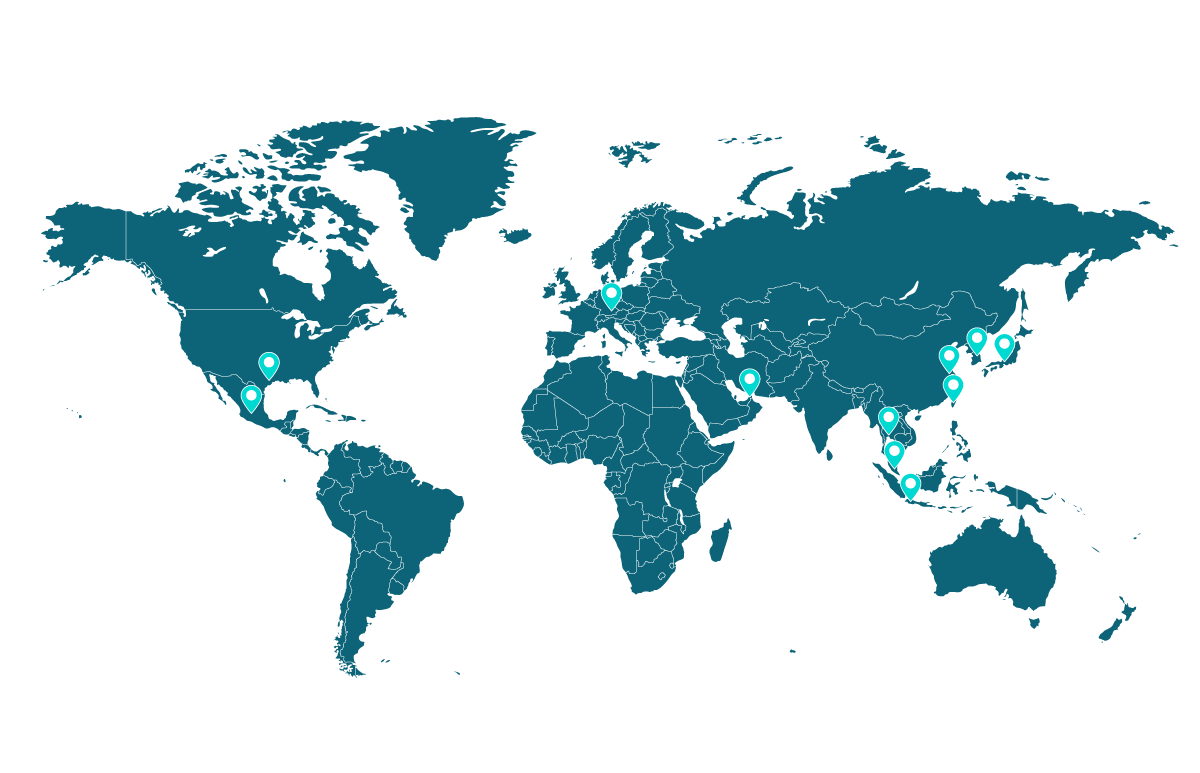 Indonesia
Nippon Pillar Singapore Pte Ltd.
Indonesia Representative Office
Dubai
Nippon Pillar Middle East FZCO
info@nipponpillar.ae