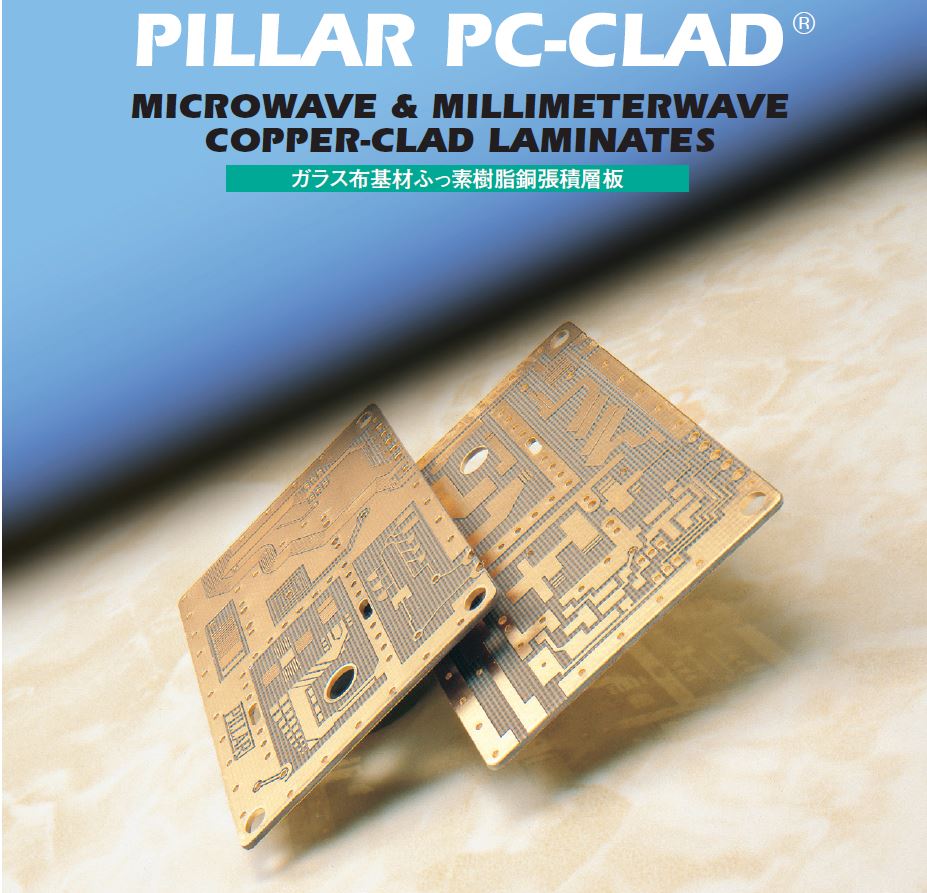 Pillar PC-Clad™ and Pillar PC-Clad™ Low CTE type PTFE CCL reinforced with glass fabrics
We proudly present our new PILLAR PC-CLAD™. These High Frequency Multi-Layer Boards are ideal for multi-layering of high-frequency circuits for micro- to millimeter wavebands.
PILLAR PC-CLAD® high-frequency multi-layer boards are made with a high quality prepreg and exhibit the superior dielectric properties of fluorocarbon resins for all insulation layers. You can also set the dielectric constant for each insulation layer, and the board can handle IVHs, etc., thus enhancing the freedom of high-frequency circuit design. PILLAR PC-CLAD® boards play a vital role in reducing equipment size and can bring out new potential for high-frequency band data communications equipment of the future. Low temperature molding multi-layer boards are also available upon request.
Our new product PILLAR PC-CLAD™ Low CTE type PTFE CCL reinforced with glass fabrics achieves high P-TH reliability suitable for multilayerd PCB by improving the coefficient of thermal expansion with less degrading mm-wave transmission loss.
Applications include the automotive industry, IoT, wireless and wired infrastructure.
For questions on this product, please do not hesitate to contact us.